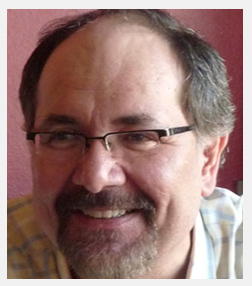 Eduardo de Lima started out in audio as a teenager, initially assembling his first speakers and then with solid state amplifiers and push-pull valves. Many years of experience in this field eventually led him to set up his first "single ended" using 300B valves, devices that had been designed around 1930 (early in the movie theater) and had recently been rediscovered by the Audio output. The sweeping musicality and naturalness of this strange amplifier surpassed any expectation. With his "orthodox" training as a designer in Electronic Engineering gratuaded from UFRJ (Federal University of Rio de Janeiro) and a Master's degree in Electrical Engineering from Syracuse University in the United States (M.S.E.E.), Eduardo de Lima had a hard time accepting what he heard. The treble was limited and the bass slow and poorly controlled (characteristics known from the anachronistic 300B) but none of that mattered to him: voices and some instruments sounded real and captivating, the average range of frequencies was simply magic. Thus, Eduardo de Lima spent the following years completely dedicated to discovering the secret of this magic and how to get it without any loss at the end of the track.
In 1997 he founded AUDIOPAX, the company that would be the representation of his researche and dreams in this same year he presents his first pair of amplifier / speaker at an event dedicated to "VSAC" valves in Silverdale (USA). Also in 1997, he created the LM3 (Low Mu Triode with Higher Raw Efficiency Emulator – LMTHREE), a circuit that emulates the behavior of the 300B with simple replacement valves. This technology was used in the SE388 amplifiers, which together with the new CX305B boxes were presented at the Hi-Fi Show 98 in São Paulo (his first participation in a fair in Brazil and that later would be remembered as the "cellar room" and also in the Silverdale's VSAC of 1998, with enthusiastic response in both cases.
After several other launches, in 2001 he designed a piece of equipment that would become a legend around the world: the Model 88, one of the most innovative amplifiers of all time, with innumerable inventions in concepts, topologies and circuits, among them the concept of "Timbre Lock®", the only adjustment that adapts the distortion spectrum of the amplifier to that of the box connected to it. Model 88 has won countless awards, enthusiastic reviews and magazine covers: Stereophile Class A, Diamond Audio and Video category, Blue Moon Award at 6Moons, Hi-Fi News Industry Award and even today is still considered a reference among several reviewers worldwide.
Another absolute reference product was created in 2003: the Model 5 preamp, with numerous innovations and incorporating the same concept that had already been awarded in the Model 88 of Timbre Lock®.
He participated actively in national and international fairs between 2002 and 2006, always presenting preamplifiers, amplifiers and speakers with innovative projects. He obtained worldwide recognition and numerous quotes from "Best of the Show" from the world's leading publications. From 2007 to 2010, he focused in the national market, with the creation of new products aimed at the entry market, in partnership with Lando. Launched a new generation of its electronics and the junction of the concepts of luthieria and engineering in its new series Of speakers.
In 2011 he launched his new amplifier: the Maggiore M100. Another revolutionary project that for the first time in the market is a single ended A1 class with up to 130W of power, a dream to all music lovers. In his first review Fernando Andrette, of the magazine Audio Video Magazine, states: "I claim to be Maggiore M100 the most musical amplifier I've listened to in my entire life". In this same year he was also acclaimed in HiEnd 2011 – the largest audio fair in Brazil – and also returned to international fairs, participating in T.H.E. Show 2011 (event parallel to CES 2011) and the largest audio fair in the world: the 2011 Munich High End Show. The customary success was repeated: numerous citations as the best room in both fairs.
Eduardo de Lima at 54 years, was in his most creative phase when a problem in his aortic artery took him prematurely to his death. A few recent months before he had also designed new preamplifiers, a whole series of high-power hybrid amplifiers and two new speaker series. He also worked on revolutionary concepts, such as the definition of what really brings the recognized differential of valves and vinyls, something that would soon be applied to his next projects. Eduardo left a son, Lucas de Lima, who took over his share of the company and that will continue together with all the current team of Audiopax his father's dream – a company that brings back all the emotion that we feel with music.